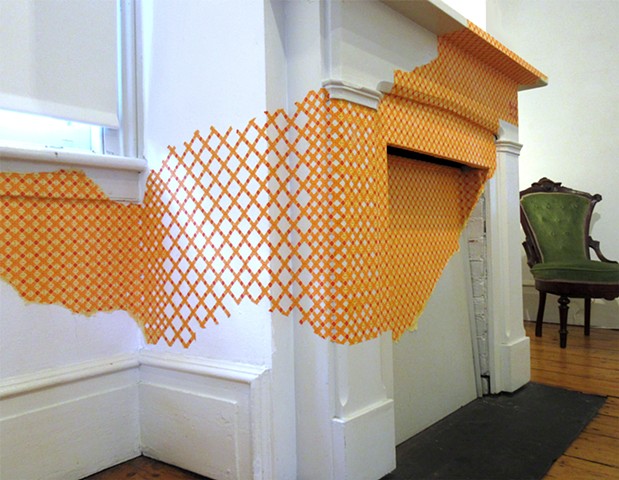 The Itch of Memory(Apple Pie + Cinnamon Scratch + Sniff)
Custom patterned papers, double tac, scratch + sniff slurry, wrapped architecture, hardware.
Dimensions variable
2015
Site-specific installation at the Edward Hopper House Museum in Nyack, NY. This project uses wrapped architecture, brightly patterned papers and smell to evoke memory and a sense of nostalgia. Viewers are playfully invited to scratch and sniff the walls and architecture of the house. The scents of home; apple pie, cinnamon, rosemary, soap, and toothpaste, infuse the history of life within the Hopper House with the viewer's personal experiences. Remnants and patterns that fade into the distance, are suggestive of memory itself, while baking, home cooked meals, and daily rituals suggest open-ended narratives.