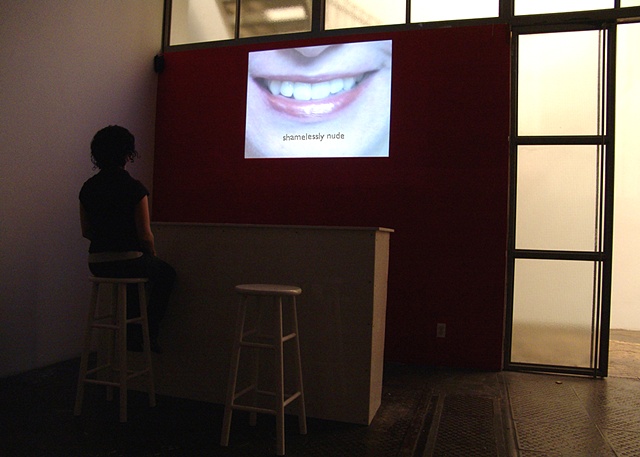 Do You Love Me Now?
3 min. continual loop video projection, custom built plexiglass + wood bar, bar stools, red wall
9x10x8 ft. installation
2006
The video shows a close-up of my lips as I apply and remove 10 lipstick colors by Revlon and L'Oreal. Together the lipstick names create a narrative about a romantic encounter. The titles are: bronze beauty, bed of roses, make me blush, sensual spice, kiss me coral, scarlet seduction, shamelessly nude, raisin rapture, volcanic, and pink afterglow. The video is silent with subtitles.
Installation view
CUE Art Foundation Studio
Artist-in-Residence