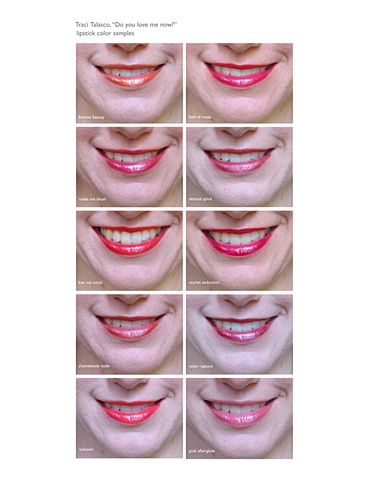 Detail of Do You Love Me Now?
3 min. continual loop video projection, custom built plexiglass + wood bar, bar stools, red wall
9x10x8 ft. installation
2006
This project addresses how cosmetic companies market and sell notions of love.
Still photos representing all of the lipstick colors and titles used in the video.